Asphalt Shingle Roofs in Chester County and Lancaster County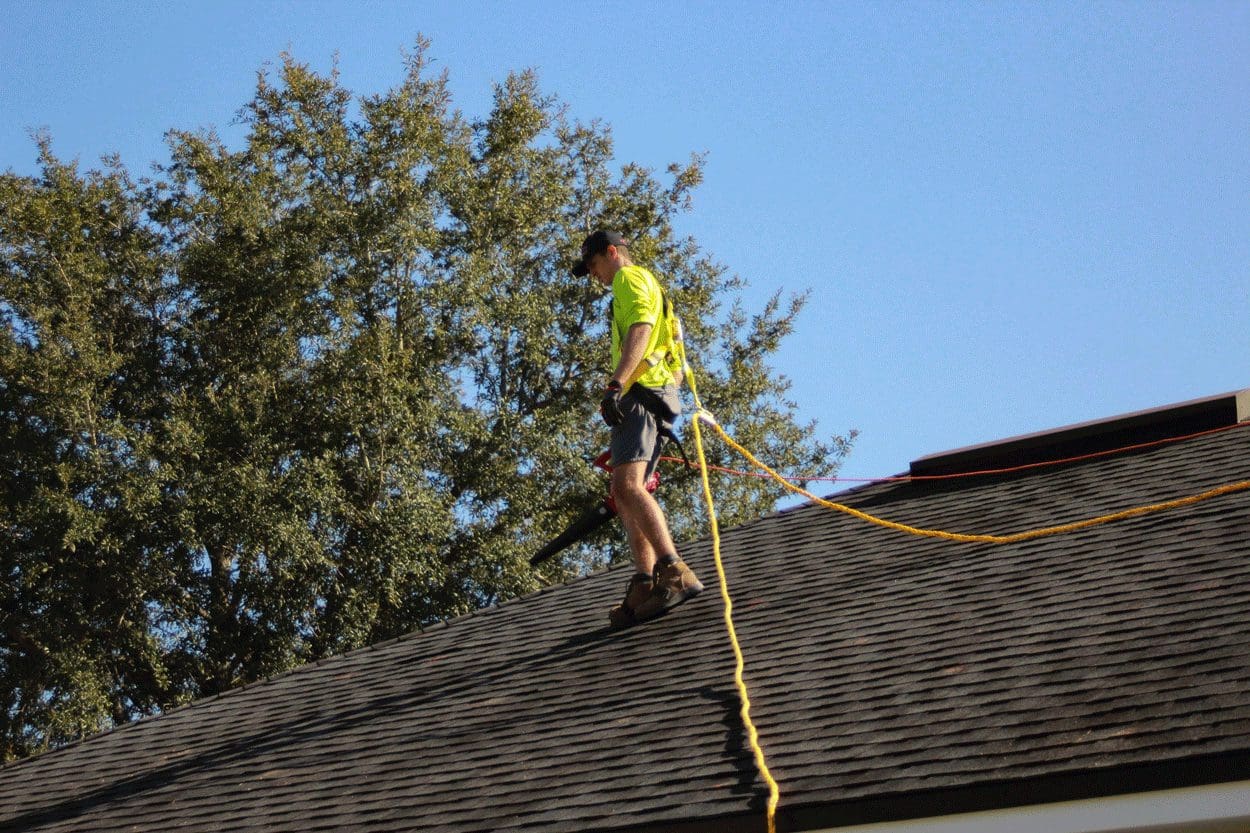 Asphalt Shingle Roofs in Chester County are most popular roofing material in the area, thanks in part to their low upfront cost. While they do require more maintenance and repairs than some more expensive types of roofing, the cost of that work will also be lower than it is with other materials. Asphalt Shingle Roofs in Chester County aren't just a cost-effective option they're also extremely aesthetically versatile and can work with any number of different architectural styles and designs.
Our Chester County Roofing Contractor offers asphalt roofing in a number of different styles, designs, and colors, so you'll always be able to find the perfect roofing for your home and your tastes. We work with both residential clients to install beautiful and durable asphalt shingle roofing in the Lancaster and Chester County areas. We can also install any brand of Asphalt Shingle Roofs in Chester County to match your existing roof.
We are proud to work with well-known manufacturers and suppliers to provide you with the best quality asphalt roofing materials.
CertainTeed has earned a reputation as a premier building materials manufacturer for more than 100 years. For every part of the home, CertainTeed offers a quality line of vinyl siding, fiber cement siding, roofing, vinyl windows and more. Choose from a wide variety of asphalt shingles including Landmark Architectural Shingles, Grand Manor Shingles, Independence Shingles, and more!
GAF offers a wide variety of Residential Roofing Products. Founded in 1886, GAF Materials Corporation has grown to be one of the largest building products companies in North America as well as the largest residential roofing manufacturer (nearly $3 billion in sales). GAF's quality roofing products are regularly recognized by leading industry experts.
TAMKO Building Products, Inc. is dedicated to meeting the needs of building professionals and homeowners with the finest products available. From the distinctive beauty of our residential products to the proven performance of our commercial offerings, you can count on TAMKO to provide the right protection and the right look.
Our Roofing Contractors Provide These Detailed Asphalt Roofing Services
Asphalt Shingle Roof Replacement
Asphalt Shingle Roof Repairs
Asphalt Shingle Roof Installation
Asphalt Shingle Roof Quotes
Asphalt Shingle Roof Estimates
Asphalt Shingle Roofing Systems
Asphalt Shingle Roof Installer
Asphalt Shingle Roofing Contractor
Asphalt Shingle Installation
At Diversified Roofing Co., our professional roofing crew can install your new asphalt roofing quickly and professionally. We're also able to repair any problems you have the asphalt roofing on your Lancaster or Chester County home, and we can perform a full replacement if that's necessary. If you need any of these services, call our professionals!

Diversified Roofing Co.
5681 West Lincoln Hwy.
Parkesburg, PA 19365
Phone: 717-442-8422