Roof Installation Services in Parkesburg, PA
Roofs are exceedingly important for homes and businesses in Parkesburg, PA, and the surrounding areas. They certainly go a long way toward boosting aesthetic appeal. In turn, they can increase property values as well. 
Roofs also protect homes and businesses against the weather. They can likewise improve energy efficiency and indoor comfort. Of course, all that depends on the quality of the materials used in roof installation and the skill and experience of the roofers handling the job.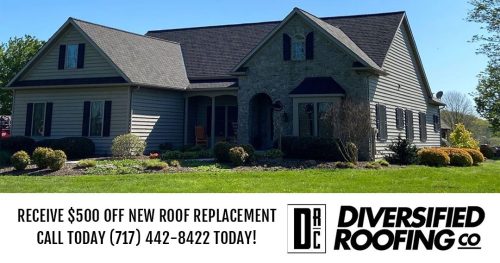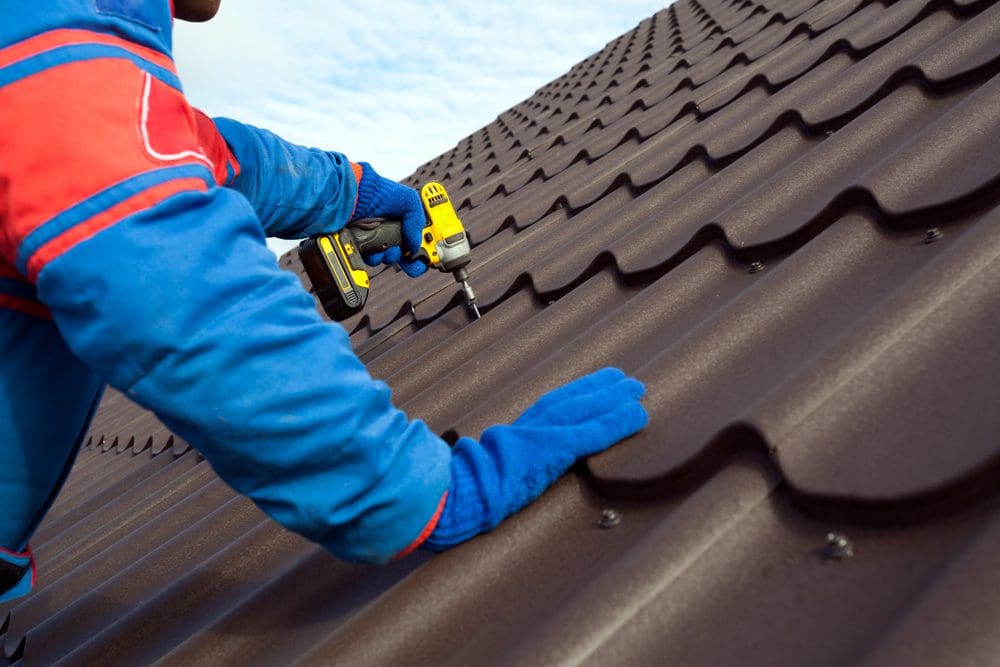 Parkesburg's Leading Roof Installation Team
At Diversified Roofing Co., we're the leading roof installation team in Parkesburg. Our roofers have extensive training and experience, and we're committed to your satisfaction. Contact us to request a quote or schedule residential or commercial roof installation services, and you'll see for yourself why so many local property owners choose us for their roofing needs.
Exploring the Most Popular Types of Residential Roofing
Several types of roofing materials are on the market now. Each one has distinct benefits for property owners to take advantage of. Take a look at some of the most popular options in our area and why homeowners choose them. 
Metal Roofing
Metal roofing is available in stainless steel, aluminum, and copper as well as panels and shingles. Quite a few homeowners choose metal for new roof installations because of its beauty, longevity, and durability. With different colors and styles available, metal roof installation can work well with many architectural styles. 
Though metal roofing is one of the more costly alternatives, its strong suits make up for the initial investment. It can last as long as 70 years and hold up to severe weather. With expert metal roof installation, it won't leak or succumb to the elements earlier than it should. It'll also help prevent heat transfer to improve your home's energy efficiency.
Tile Roofs 
Tile roof installation is also a commonly requested service in our area. Tiles are available in slate, clay, and concrete. Concrete tile roofing can be designed to look like slate and clay, and it comes at a fraction of the cost. Even so, it doesn't lack in quality. Tile roofing is known for its efficiency and fire resistance among other benefits. 
Clay roof tiles can last 40 years or more while slate may last anywhere from 50 to 100 years. Concrete tile roofing may last 30 to 60 years or more. Slate and clay tile roof installation can be expensive because these materials cost more than certain other options. Additionally, some roofs need to be reinforced to handle the added weight. Concrete tiles aren't quite as heavy as their natural counterparts.
Asphalt Shingles
Asphalt shingles are highly effective. They also come in a wide range of colors and styles. Different grades of asphalt shingles are available as well, so with shingle roof installation, homeowners can choose the level of durability they want based on their budgets and individual needs. 
Shingle roof installation is known for its affordability. Asphalt and synthetic shingles may not last as long as other materials, though. They generally last 20 years or so, but they're durable. Some can easily hold up against high winds, falling limbs, and other hazards. 
Furthermore, with shingles, new roof installation can sometimes be performed on top of an existing roof. That may lower the cost of a roof installation project by reducing labor and the time involved in the roofing process. Keep in mind, though, shingles require ongoing maintenance to make them last as long as possible. 
Commercial and Industrial Roofing
Shingles, tiles, and metal roofing are great choices for residential roof installation. They're not always appropriate for industrial and commercial roof installation, though. For those types of buildings, flat roof installation is often a better choice. 
One of the most popular solutions for low-slope roofs is EPDM roof installation. This roofing material is extremely durable, and it's available in different varieties to meet the diverse needs of businesses in Parkesburg. With proper EPDM roof installation, local businesses won't have to worry about leaks destroying their expensive equipment or inventory. Though this is a low-maintenance solution, routine upkeep can make it last even longer. 
Covering the Cost of a New Roof
Many home and business owners are concerned about the costs involved in roof installation and related services. Choosing the right type of material can help to reduce upfront costs or minimize long-term expenses. Some materials offer a nice balance of both benefits. 
At the same time, many of our clients are eligible for roof installation financing to further manage the cost of a new roof. We offer a range of roof installation financing options. Feel free to check out the financing portion of our website to learn more and apply for one of our special offers. 
Call Your Local Roofers in Parkesburg, Diversified Roofing Co.
At Diversified Roofing Co., we're proud to be the leading local authority on roof installation services. Our experts make every effort to ensure we provide the best materials and services at the most affordable prices. Whether you need residential roofing or flat roof installation for commercial or industrial facilities, we can handle the job. Call us or fill out the form on our website to book a consultation or service appointment.
Had an awesome experience with this company. Had insurance adjuster out to inspect my roof, they said they would only cover a certain amount. I call Diversified Roofing and David Bowman came out. He took his time and looked over the adjusters estimates and measured for himself and actually knew all code requirements. We found that adjuster had actually measured roof incorrectly and left a WHOLE bunch of damage and repairs out! He was able to get my insurance to cover my entire roof and skylights! Loved this company's work and they got everything done within a day! The company was very responsive and were very patient while we waited for insurance payout! Definitely will use them again!