Cedar Shingles in Parkesburg, Pennsylvania
Authentic Cedar Roofing can complement your home's aesthetic design while offering a tremendous amount of protection at the same time. Our Chester County & Lancaster County Roofing Contractor specializes in cedar roofing installation and maintenance, and our experienced roofing contractors can guarantee your complete satisfaction with all of the work that we provide.
Diversified Roofing Cedar Shingles Roof has several benefits, and it can be a great addition to any home. Not only does it have a distinctive look, but it can also be a great complement to almost any architectural design. The rustic look of cedar shingles makes them a great option for homeowners looking to add some extra curb appeal to their home.
Some Benefits of Cedar Shingle Roofing Include:
Cedar roofing contains a natural dye called tannin which prevents rot and deters wood-eating insects.
Cedar shingles are environmentally friendly because they're made from natural cedar wood.
Cedar shingles are able to withstand all types of harsh or inclement weather.
Cedar wood is extremely durable, and these roofing shingles have a strong resistance factor, so they'll last for years.
Our Chester County & Lancaster County Cedar Roofing is one of the best kinds of roofing you can have for your home, and our professionals will make sure that it's perfectly installed.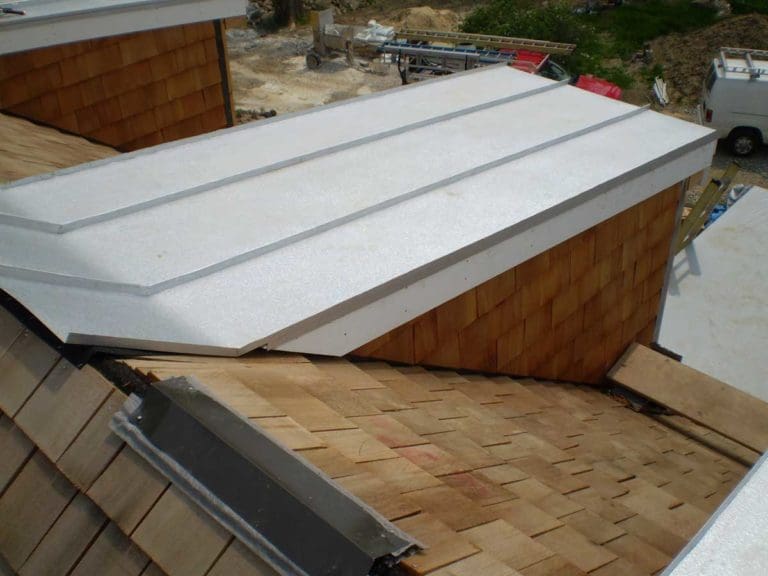 Some Varieties of Cedar Shingles Include:
Hand Split Cedar Shakes
These cedar shakes have split faces for a textured look.
Taper Sawn Cedar Shakes
Sawn on both sides, this type of cedar shake is available in three thicknesses: 5/8″, 3/4″, and 7/8″. These cedar shakes are expected to last about 30-50 years.
#1 Grade Blue Label Cedar Shingles
These cedar shingles are available in 18″ Perfections and 24″ Royals.
Our Professional Roofing Contractors
When you're having your Lancaster County or Chester County home's cedar roofing replaced, maintained, or repaired, you need a roofing contractor you know you can trust with the work. Diversified Roofing Co. has been working in the area since 1979, and we've earned our reputation in that time by providing the highest quality craftsmanship possible at every job we perform. We'll be ready to make sure that your cedar roofing is properly installed, well-maintained, and in excellent condition.
We make customer satisfaction our number one priority, and we'll do whatever it takes to ensure that your cedar roofing is installed perfectly. We strive to go above and beyond your expectations, and we look forward to adding you to a long list of satisfied customers!
Our Roofing Contractors Provide These Detailed Cedar Roofing Services
Cedar Shake Roof Shingles
Blue Label Cedar Shingles
Cedar Roof Replacement
Cedar Roof Repairs
Cedar Roof Installation
Hand Split Cedar Shakes
Cedar Roof Quotes
Cedar Roof Estimates
Taper Sawn Cedar Shakes
Cedar Roofing Systems
Cedar Roof Installer
Cedar Roofing Contractor
Cedar Shake Roof Cost