Fiber Cement Siding in Parkesburg, Pennsylvania
Fiber Cement Siding in Chester County and Lancaster County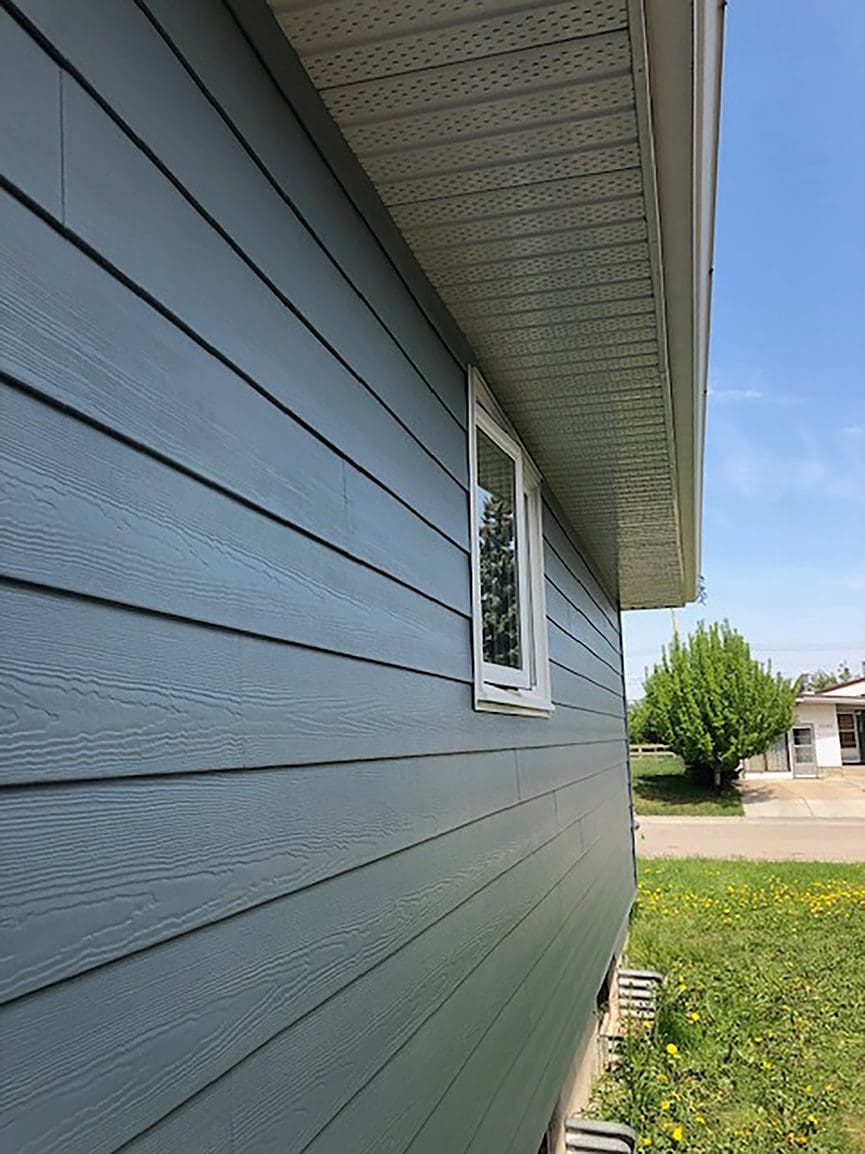 If you're looking for fiber cement siding in the Lancaster or Chester County areas, you can count on our Chester County Roofing Contractor. Our professionals will make sure that you always receive the best customer service possible along with the highest quality craftsmanship.
Fiber cement siding can be an excellent addition to any home. It's an attractive and durable material that enhance your curb appeal while giving your home the protection it needs against weather and the elements. And our skilled experts can provide you a quality installation of the siding that we can guarantee you'll be completely satisfied with.
We carry a number of different varieties of fiber cement siding, and we'll help you navigate our selection so that you can find the perfect siding for your home, whether it's wood gran or smooth. Our Fiber Cement Siding in Chester County and Lancaster County is the best in the area according to the local homeowners in the area.
What is Fiber Cement Siding?
Fiber cement siding is composed of cement, sand, and cellulose, which all come together to create an attractive and durable siding material. You've likely seen this material on many homes, though it may appear to be wood siding.
In appearance, fiber cement siding most often consists of overlapping horizontal boards which imitate siding, clapboard, and shingles. Fiber cement siding is also manufactures in a sheet form and is not only used as cladding but also as soffit/eave lining and as tile underlay on decks and in bathrooms. Fiber cement siding can also be used as a substitute for timber fascias and bargeboards in areas with a high risk of fire.
Because of its high durability and aesthetic appeal, fiber cement siding is a very popular choice for both home and business owners in the Lancaster and Chester County areas, and our professionals can make sure that your new siding is installation is done perfectly.
Benefits of Fiber Cement Siding
Fiber cement siding is often chosen because of its durability.
Once it's been installed, this type of siding will require very little maintenance, which is a major advantage over more tradition wood or brick siding.
Fiber cement siding is not susceptible to rot or decay.
It will not be infested by termites or other pests.
Our professionals contractors can ensure that your fiber cement siding is installed professionally and that it will last for as long as possible while providing your Lancaster or Chester County home with the best possible protection.
Our Professional Siding Installation Contractors
Your home is one of the biggest and most important investments you'll make in your life, so when you need any work performed on it, you need a professional you can trust. Diversified Roofing Co. has been providing roofing and Fiber Cement Siding in Chester County and Lancaster County areas since 1979, and we can guarantee the best possible craftsmanship at every single job that we work.
Our Fiber Cement Siding Contractors Provide These Detailed Services in Lancaster and Chester County
Cement board siding
Cement siding
Hardie fiber cement siding
Fiber cement panels
Fiber cement
Fiber cement board siding
Gaf fiber cement siding
Fiber cement board
Allura fiber cement siding

Diversified Roofing Co.
5681 West Lincoln Hwy.
Parkesburg, PA 19365
Phone: 717-442-8422