Roof Replacement Services in Parkesburg, PA
The roof is your home's first and primary protective barrier from the outside elements. Homes with a damaged roof could be subjected to anything from pest infestations to water leakage.  When you start to think about a roof replacement in Chester County or Lancaster County, PA, you need a reliable roofing company known for doing thorough, quality work.
That's the perfect way to describe the team at Diversified Roofing. We've been building better roofs for homeowners since 1979. You won't find a more talented, experienced, and dedicated team than ours to assist with your roof replacement. We even have financing options available.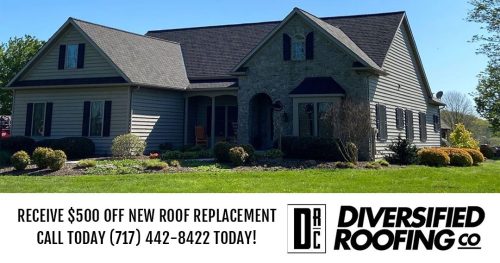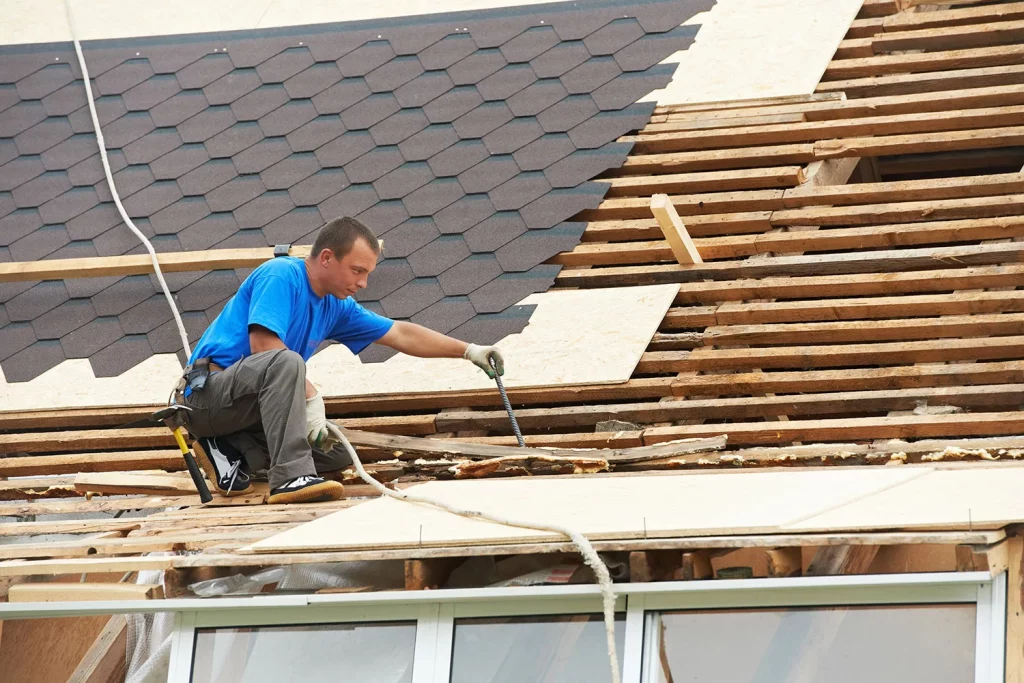 How Do I Know It's Time to Replace My Roof?
Roof replacements are large-scale home improvement projects that could be significant time and monetary investments. So it's only natural that you'd want to make sure you need a replacement before starting the planning process.
Diversified Roofing will always make an effort to repair roofs whenever possible. But in some situations, the roof is not salvageable, or it would be more cost-effective to go with a replacement over a repair. Here are a few things about your roof you should examine before you make the call to Diversified Roofing.
In the case of your roof, age is more than just a number. Older roofs will show signs of deterioration and will become damaged more easily. Because of their age, older roofs should be considered for a replacement to avoid needless spending on repairs.
Roof damage is relative, but homeowners who have noticeable, extreme damage to their roof should contact a roofing company for an evaluation. Depending on the extent of the damage, it can often be simpler to start from scratch with a complete replacement.
Minor, isolated roof damage is typically repairable. If you've noticed you have a leaking roof, you may only need a small hole patched up. But any damage that accounts for 30 percent or more of your roof will mean you should think about replacing the entire thing.
How Do I Choose the Right Roof for My Home?
Flipping through catalogs or web pages to look for the most aesthetically pleasing roof is simple. Finding the right fit for you based on cost, materials, and weight isn't as straightforward. Here are some popular materials with their pros and cons to help you make an informed decision.
Asphalt is the most practical and popular choice for roofing because it's inexpensive and quick to install. You can decide between the standard single-thickness or laminated asphalt shingles. Laminated shingles have a fascinating textured look but won't always last as long as the standard shingles.
There's an array of metal options, and all of them are incredibly durable. That durability of standing seam roofing, however, typically comes at a much higher price point, which is something for homeowners to consider.
Of all of your options, slate is the most durable. A testament to its staying power is that roofers will recycle squares up to 100 years old for reinstallation. You read that right — after 100 years, roofers reuse the slate for another roof! Slate does have the highest price point, but the tradeoff in longevity can be worth it.
Still a popular choice for homeowners, wood shingles have a similar life expectancy to asphalt shingles — around 25 years. The shingles are made from sturdy wood materials like redwood or cedar.
Residential low slope roofing can generally be divided up into two broad categories: larger flat roofed applications (low slope) such as residential condominium complexes, row homes, and town houses and smaller applications such as residential porch and garage transitions from the main home where the slope of the roof changes dramatically from steep slope to low slope on the same structure.
- EPDM Rubber Roofing Systems
Rubber roofing can be installed on low slope and even flat roof surfaces.
Should I Still Get a Roof Replacement If I Plan To Install Solar Panels?
Solar panels are excellent for Lancaster County, PA homeowners who care about the planet and who want to reduce their energy expenses. But to harness the sun's power, you'll first have to tend to your roof.
A damaged or leaking roof isn't a great canvas for your new solar panels. And roofs that need a replacement likely won't be able to sustain your new panels at all. If you choose to install the panels without getting your roof replaced, you could risk causing even more damage to both your roof and your new panels.
If your trusted contractors recommend a roof replacement, you'll need to take care of that first before safely continuing with your solar panel installation.
There's No Replacement for the Diversified Roofing Experience
Our primary goal is to equip your home with a sturdy, practical, and attractive-looking roof when you call us for help with your damaged roof. We'll do whatever is necessary to ensure that we meet our high standards — and yours!
To schedule your roof consultation or book an appointment with one of our Roofing Specialists/Technicians, get in touch with us today! Upon a scheduled visit with you, our specialists will perform a 21-point roof and attic inspection to alert you to any potential problems with your roof, including rotting, deterioration, organic matter, flashing problems, water leaks, etc. We're the finicky roofers who have seen it all, and we're ready to bring our years of expertise right to your front door – and your roof and have you all sealed up in no time.