Roof Storm Damage in Parkesburg, PA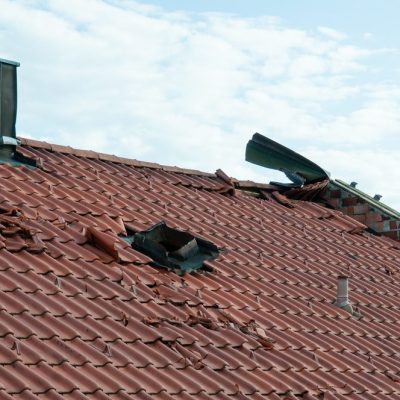 If you have roof storm damage in Parkesburg, PA, you must act quickly. Many things can damage a roof today, including wind, hail, and tornadoes. The damage may be minor, such as a few shingles that have blown off, or you may have major damage, such as a leak allowing water to pour into the home. Regardless of what type of roof storm damage you have, Diversified Roofing Co. in Parkesburg can fix it.
You may wish to file a roof storm damage insurance claim, and our team can help with this. Whether you need a storm damage roof repair or storm damage roof replacement, our staff members will help you show the insurance company why the work is needed. Our knowledge and experience in handling roof storm damage insurance claims increase the likelihood of the insurance company paying to have your roof repaired or replaced.
If your roof has been damaged by a storm in Parkesburg, PA, don't wait to get it fixed! Call our experts at Diversified Roofing Co. at (717) 929-8566 or contact us online for fast and reliable storm damage repair services.
Steps to Take to See if Your Roof Has Storm Damage
Following a storm, walk outside with a pair of binoculars. Walk around the house's perimeter and examine the roof using these binoculars. Call for a storm damage roof inspection if you see any signs of possible damage.
You may not see certain roof parts clearly from the ground. Do not neglect the roof in this situation. Call us. We'll come out and get up on the roof to complete the storm damage roof inspection for your peace of mind. Upon completion of this visit, you will know if you have roof hail damage or roof wind damage and need a repair or replacement.
Always put your family's safety above all else when you have storm damage to your roof in Parkesburg. Leave the home immediately if you smell gas or see any power lines touching the house. You need to leave if a tree or other debris has made its way into the roof and the home. 
Once your family is safe, it is time to call for help with the roof storm damage. 
We offer emergency roof repairs because we understand a storm damage roof repair cannot wait. Certain situations don't call for an emergency repair. However, if the roof storm damage is extensive, we will get someone on the job quickly to prevent additional damage to your home. This holds whether you need a roof repair or a storm damage roof replacement.
We fix roof hail damage, roof wind damage, shingle granules in the gutters, light coming into the attic, and more. Our goal is to be the only company you need to call for help with your roof.
Preventing Roof Storm Damage in Parkesburg
The best way to reduce the risk of damage to your roof is to have regular roof inspections and maintenance. Call us, and we'll send a technician out to examine the roof for damaged or missing shingles, cracks in your chimney, mold, mildew, and more. When we leave your home, you know the exact condition of the roof, what repairs you need now, and which repairs the roof may soon need.
Hopefully, we won't find any areas in need of repair. With regular maintenance, the need for repairs decreases, so it's always best to maintain your roof and address issues as soon as you notice them.
Why Choose Diversified Roofing Co. for Your Roof Storm Damage Repair or Replacement in Parkesburg, PA?
If you have roof storm damage, don't work with a company that goes door to door offering to repair or replace the roof. They may not be around to help if problems arise with the repair or replacement. At Diversified Roofing Co., we have been offering roof storm damage services to area residents for over 40 years, so you know you can count on us to honor our warranty.
All work we do comes with a satisfaction guarantee. We do the job right the first time, so you rarely need to call us back. If you do, we make things right, as we want you to be a customer for life.
We recognize money is tight for many individuals. However, working with a discount roofing provider will cost you more. When you choose to work with us, you can have peace of mind knowing that we provide high-quality services meant to provide lasting results. 
Don't let roof damage compromise the safety of your property! Call Diversified Roofing Co. at (717) 929-8566 or visit our contact us page to schedule your roof storm damage repair service and ensure the protection of your Parkesburg home or business!