Window Installation Services in Parkesburg, Pennsylvania
Getting new windows for your home is a big decision. They're going to impact your home's appearance and energy efficiency, and you need professional installation if you want them to last. For window installations in Chester County and Lancaster County, PA, you can count on the experts at Diversified Roofing.
Professional Window Installation
Diversified Roofing has been the go-to choice for everything home exteriors here in Chester County and Lancaster County, PA, for more than 43 years. Our experienced specialists can provide you with the professional window installation you need.
By working with true professionals, you're ensuring that your windows are installed properly and safely. Poor installation can lead to drafts, moisture issues, mold, pest infestation, and more.
Our window installers have the skill and experience necessary to ensure that your windows are properly installed to provide you with the best possible results.
We install a wide variety of different window styles and options. Whether you're looking for a simple replacement for a damaged or outdated window or to completely revamp your home's style, we have what you're looking for.
Choosing the Right Windows for Your Home
When it comes time to replace your windows, we're the window and roofing company to handle it. Diversified Roofing will go over all of your options to ensure that you get the perfect match for your home and tastes. 
We work with a wide range of different window types, including:
- Classic, Single-Hung Windows
These windows slide open from the bottom to provide airflow. They are the most common window type and come in a variety of styles, including grid pattern options.
Double-hung windows allow the upper and lower panes to slide independently. This is an elegant option that can let you take maximum advantage of natural ventilation in your home.
Casement windows swing outward with a crank or push-out from the inside.
Slider windows open horizontally to provide an effective ventilation option in tight spaces.
In addition to these standard window options, we provide a wide range of specialty window installations. Whether you're looking for transom windows, bay windows, or any other window type, our professional installers can provide you with excellent, long-lasting results.
Is It Time for New Windows?
Unless you're dealing with a shattered window, it's not always immediately clear when the right time for a replacement is. There are many different factors to consider, including your home's style, energy efficiency, maintenance, and more. Upgrading your windows can provide your home with some great benefits.
New Windows and Energy Efficiency
If you've noticed your energy bills climbing higher, it could be due to your windows. Older windows, in particular, can lead to serious heating and cooling losses. They can allow for drafts to get through as the frame wears and shifts over the years.
The window itself also provides less insulation than the walls around it, making it a major area for heat transfer between your home and the outdoors. Updating your windows could help you reduce the cost of this wasted energy.
A professional installation of new windows can ensure that you won't be dealing with unwanted drafts. The experienced window installers at Diversified Roofing will carefully fit your windows to prevent drafts from wasting warm and cold air.
Modern windows feature a variety of innovations that make them more energy efficient than older windows, even without factoring in age or installation. New frame and pane materials resist heat transfer more effectively.
Double or even triple-paned windows include multiple layers of glass and inert gas between layers to provide even more insulation. If you're dealing with high heating bills, these could be your best option for an energy-efficient window type.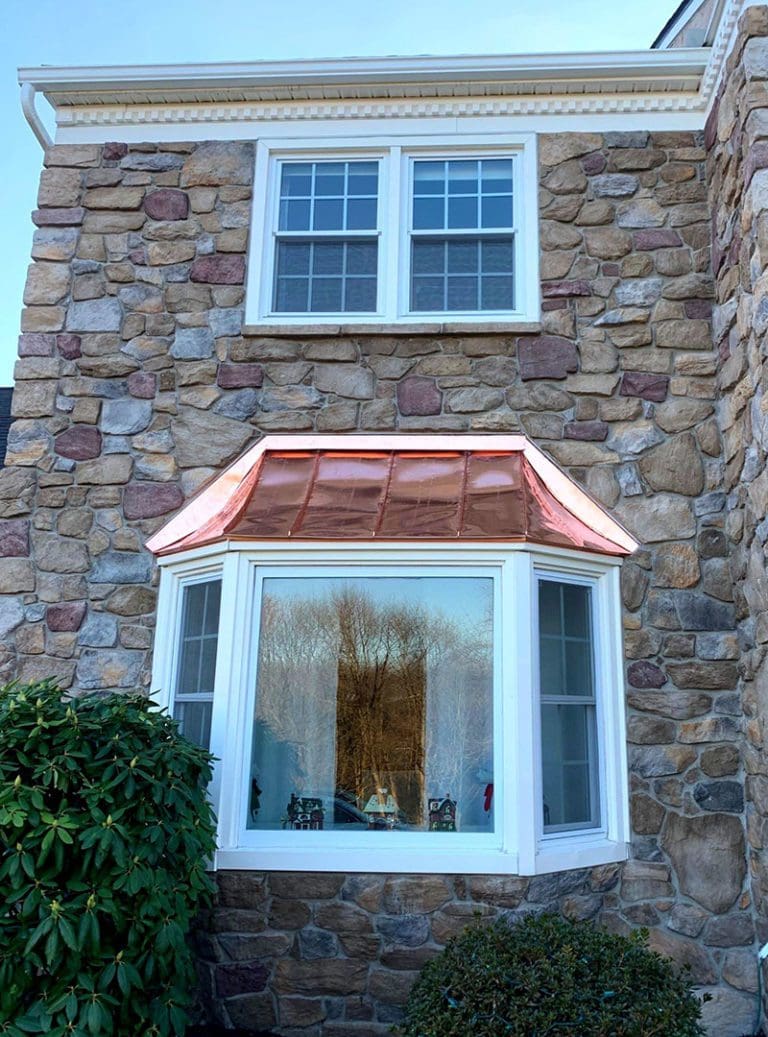 Curb Appeal and Home Value
Upgrading your windows is also an instant boost to your home's curb appeal and value. By going with trusted window experts and roofers to overhaul your home's exterior, you're also making a lasting investment.
Installing new energy-efficient and stylish windows are one of the best ways to increase home value. With Diversified Roofing, you get the professional installation from a reliable window and roofing company that you need to ensure that value lasts.
The Best in Window Installations
Whether you're in need of a replacement due to damaged or aging windows or are looking to update your home's style, you can count on Diversified Roofing. Our team of experienced home exterior experts and roofers can provide for all of your installation needs in Chester County and Lancaster County, PA. Just contact Diversified Roofing today to get started.