Asphalt Shingle Roofs in Parkesburg, Pennsylvania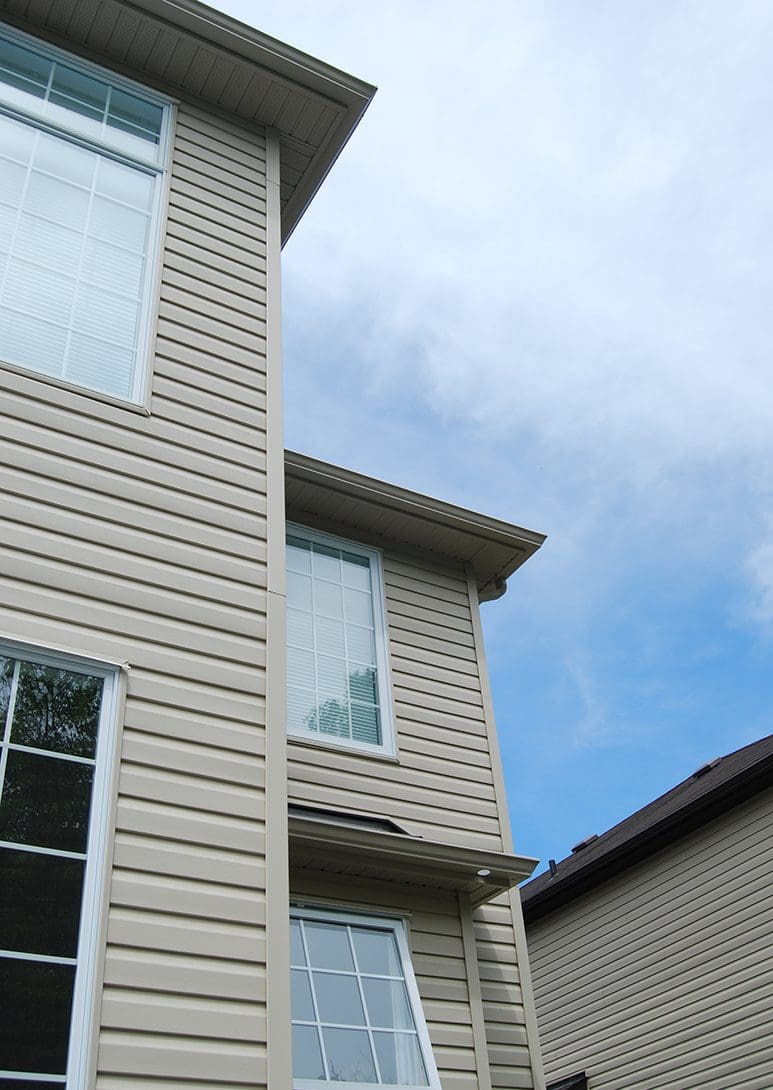 In its early days in the 1950s, vinyl siding faced some harsh criticisms. Originally introduced then as an alternative to aluminum siding, it had the unfortunate quality of sagging, cracking, and fading over time. But advancements in the industry have changed all that, and Lancaster County Vinyl Siding may be the best option for homeowners.
Today, more than 30% of new homes in the US have vinyl siding. This is in part because it's cheaper than alternatives, but vinyl siding has some other great benefits as well.
Our Chester County Roofing Contractor can work with you to decide if vinyl is right for you and your home. And we can make sure it's properly and professionally installed and maintained.
Lancaster County Vinyl Siding has several advantages over more traditional materials, like wood, concrete, and brick. And your Lancaster or Chester County home's siding is an extremely important part of the protection your home needs for its structure and foundation. But in order for it to provide that protection, your siding always needs to be in excellent condition.
Lancaster County Vinyl Siding is Durable, Low-Maintenance, and Long-Lasting
Wood, brick, and concrete are all highly susceptible to damages from weather and the elements, which your Lancaster or Chester County home's exterior is constantly exposed to. So keeping up with their maintenance can be difficult and time-consuming.
On the other hand, vinyl siding won't sustain damages easily at all, and it requires very little maintenance. It's also extremely resilient, resistant to termites and other pest infestations, as well as to moisture damage.
Lancaster County Vinyl Siding is made from polyvinyl chloride, which makes it incredibly durable. It can easily withstand the sudden, heavy impacts of storm winds and debris. Plus, the color will never flake off, so there's no need to repaint your home every few years. It's also available in a wide variety of colors and designs.
Lancaster County Vinyl Siding is Both Beautifully Designed and Highly Efficient
When you decide to have vinyl siding installed on your home, you'll be able to choose from a wide variety of sizes, textures, and design. So you're guaranteed to find something that matches your Lancaster or Chester County home's aesthetic design and your personal tastes.
Then, our vinyl siding experts will professionally install the new siding, and safely dispose of your old siding material. We'll be certain that your siding is installed securely and won't have any problems in the near future.
Some of the different designs available can help out with your home's energy efficiency. Insulated vinyl siding is a very popular choice. It can drastically lower your heating and cooling costs.
Reinforced with tough foam enclosed in strong panels, this insulated design lowers your energy requirements by helping to keep your home warmer or cooler. And it won't be damaged by heat or freezing temperatures.

Diversified Roofing Co.
5681 West Lincoln Hwy.
Parkesburg, PA 19365
Phone: 717-442-8422