Roof Maintenance Services in Parkesburg, Pennsylvania
All parts of your home deserve a check-in, and your roof is no exception. Proper roof care can help keep your home safe, prevent damage, and avoid costly repairs. Any homeowners in Lancaster and Chester County, PA, should have a trusted roofing company to turn to when it's time for their annual roof maintenance.
The specialists and technicians at Diversified Roofing strive to earn that trust as we have with countless other customers in our community. With the talent of our experienced installers, your roof is always in good hands.
What Are the Most Common Roof Problems?
A damaged roof doesn't always look like a massive fallen tree branch carving your home in half. Roof damage is sometimes a pileup of more minor problems, most of which can be prevented and handled with annual roof maintenance from our technicians.
We've compiled some of the most common roof problems our team gets called for so we can help you recognize when it's time for you to give us a call, too.
Leaking roofs are far and away from the most common roofing issue. The trouble is that there can be several reasons your roof is leaking, and not all of them are obvious.
If you have any water stains or mold in your attic, these are usually clear signs of a damaged roof causing a leak. If you have a hunch you have a leak but you can't pinpoint it, a professional roofing contractor can assess and fix your roof damage.
- Missing or Broken Shingles
The sealants that attach the shingles to your roof can be damaged by extreme weather, pests, or old age. It's best to team up with a local roofing professional to find out the reason for any broken shingles you have. One shingle here and there doesn't cause alarm, but it might indicate a much larger problem that could spiral out of control.
- Tree or Weather-Related Damage
If roofs had an arch-nemesis, it would have to be the tree branch. Severe weather is a close second, but often the weather can rip branches from their home and send them flying into your roof.
But the issue doesn't always lie with some comically-large branch crashing into your home. Even smaller branches can erode the layers of your home's roof. Regular maintenance is an excellent way to assess any damage done by the forces of nature.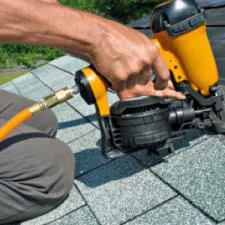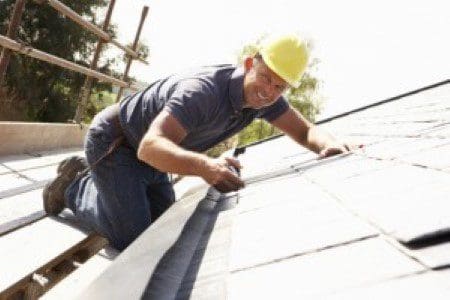 How Do You Maintain a Roof?
PA, homeowner you can do some light maintenance that will have a tangible impact on your roof's health. 
We recommend that you avoid attempting roof maintenance or repairs yourself. The work is precarious and time-consuming, and attempting it yourself can often put your roof in an even worse state. 
Our Overhead Care members appreciate the annual call from us to do a 21-point roof and attic analysis, roof and skylight cleaning services.
It is still a good idea, however, to have a hand in maintaining your roof in a mostly observational way. In addition to professional roof maintenance, you should always aim to:
Trim tree branches 

Keep gutters clean 

Check asphalt shingles for granules

Inspect shingles often, especially after possible weather damage

Ensure your roof is adequately insulated and ventilated

Check for cracking or rust on metal flashing

Keep an eye on any moss growth
Call a professional roofing company for assistance if you find any issues during your roof inspection. Diversified Roofing is always here to answer any questions and give you peace of mind about your roof's well-being. 
How Often Should I Call for Roof Maintenance?
To get the maximum benefit from roof maintenance, we suggest hiring our professionals at least twice a year to perform an inspection. The maintenance visit helps you prevent future damage, increases the effectiveness of your climate control systems, and even extends the lifespan of your roof.
We wouldn't dare claim there's a bad time for roof maintenance, but there are ideal times. If you're opting for the more comprehensive inspection twice a year, our roofers recommend scheduling visits during the fall and spring.
Scheduling roof maintenance before the extreme temperature and weather changes that come with summer and winter in Chester County, PA, means you'll be ready for anything that comes your way.
Protecting and Preserving the Roofs in Our Community
Diversified Roofing understands that a well-kept roof is the ultimate protection. We strive to be your first call to maintain, repair, or replace any style of roof to bring you and your family peace of mind.
Call our team today to schedule your annual or biannual roof maintenance appointments.