Roof Leak Repair Services in Parkesburg, PA
Finding out about a leaky roof is never a pleasant surprise, but what you choose to do next could make the difference between scheduling an affordable roof leak repair and winding up with water damage on your hands on top of the cost of a new roof. The best way to deal with signs of a leak is to take action immediately and call the expert roof leak repair contractors here at Diversified Roofing Co.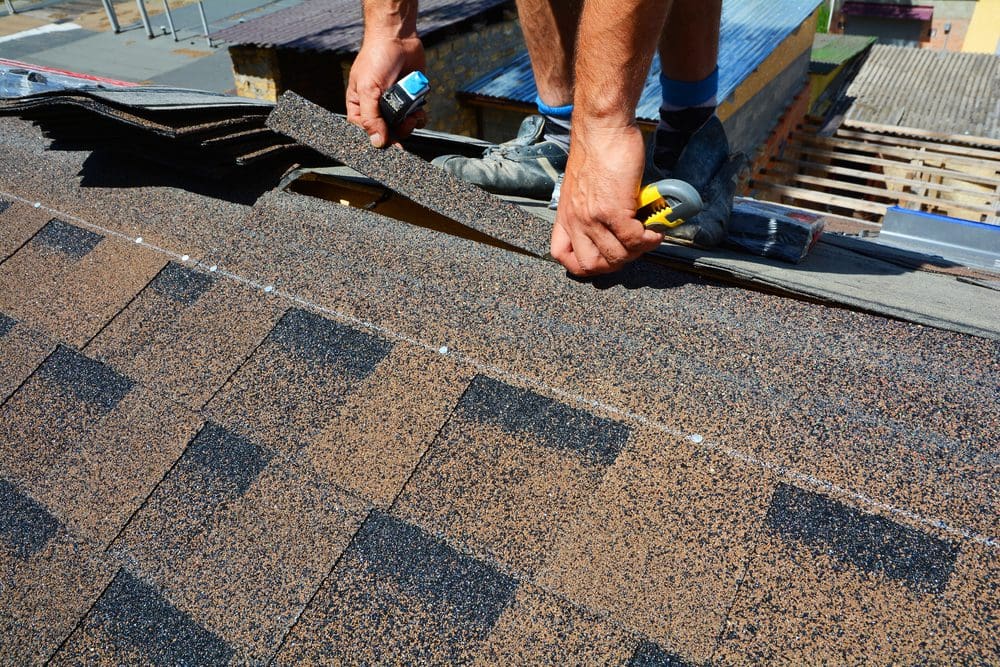 Common Signs of Leaky Roofs
There's little sense in waiting until you need emergency roof leak repair to give us a call and schedule an inspection. Instead of waiting until the situation becomes dire, keep on the lookout for these common signs it's time to schedule roof leak repair services:
The roof leaks in heavy rain

You notice wet spots on the ceiling or walls

The roof decking looks wet from the attic

Shingles are missing from your roof

Your roof's shingles are cracked or otherwise damaged

You notice new mold growth with no other explanation
Of course, not every building has a shingle roof. Thankfully, the signs it's time for metal roof leak repair are very similar, as are those associated with commercial flat roofing. Keep an eye out for water spots and an ear out for dripping, and call us to schedule your residential or commercial roof leak repair services immediately.
Why You Should Never Put Off Roof Leak Repair
Sometimes, property owners put off scheduling necessary roof leak repair services because they're afraid that it will be expensive. What they're not recognizing is that the roof leak repair cost associated with most projects is next to nothing compared to replacing a roof prematurely. That's true whether you need a wet patch roof leak repair for an asphalt shingle roof or a flat roof leak repair. You'll always pay less to stop roof leaks as soon as they get started than you will to deal with extra damage after it occurs.
Roof leak repair services are often less expensive than you might think. All kinds of things can create a need for roof leak repair, and few of them involve catastrophic roofing system failures that come out of nowhere. Sometimes, nails work their way out of shingles and it provides an opportunity for water to leak in through the holes and others, the problem is nothing more than a failed pipe boot. No matter what, we'll do everything possible to keep your roof leak repair cost low.
Our Roofing Repair Services
Wondering what our roof leak repair contractors can do to help? We handle it all, from simple asphalt shingle replacement to complex flat roof leak repair, so don't worry. You don't need to know exactly what's wrong to get help with fixing it. We routinely complete a wide range of leaking roof repair jobs, such as:
Wet patch roof leak repair

Residential roof leak repair

Commercial roof leak repair

Storm damage repair

Roof flashing replacements

Roof puncture repair

And much more
The bottom line here is that if your roof leaks in heavy rain or your ceilings are showing signs of water damage, we can help. We even provide emergency roof leak repair services.
Why Parkesburg Property Owners Trust Us With Their Repairs?
When you need roof leak repair, you can't afford to work with just any contractor. You need a team of reliable experts who will never cut corners when it comes to materials or workmanship, and that's just what you'll find when you work with us. Our team of expert contractors can provide any leaking roof repair you might need at competitive prices, so don't resort to storm chasers or expose yourself to potential scams. We can stop roof leaks in their tracks.
We also know that no one likes surprise bills. That's why we pride ourselves on competitive, transparent pricing. We won't start work on your roof until you understand exactly what's wrong, what your options are, and how you would like to proceed, and our contractors will always play it straight. You'll never have to worry about upselling or suggestions that you get a premature roofing replacement. Because we offer a full range of residential and commercial roofing services, our top priority can always be to provide you with the best options for your unique situation.
Contact Diversified Roofing Co. Today
Need to schedule a roof leak repair? Whether you need asphalt or metal roof leak repair, we can do it all. Browse our website to learn about our roofing repair services or call to schedule an appointment today.
Anthony came out early this year to install a gutter and downspout. He did a great job and returned to diversified when I had a small leak in my old roof. Once again Anthony returned and did a full inspection. Gave me multiple options to tackle the issue all broken out by price point. In the end he replaced multiple damaged shingles and correct d flashing around my chimney which had been improperly done by someone a long time ago. Will be using diversified for all my roofing needs.