Roofing Services in Kirkwood, PA
On stormy days in Kirkwood when wind and rain are beating against your roof, you may wonder how your roof is holding up. But when the sun is shining, it can be easy to forget about your roof. The truth is that during stormy and sunny days, your roof is your first line of defense. Moisture, ice, wind, and UV rays can all cause damage to your roof.
If you want to keep your roof in good condition, reach out to Diversified Roofing! We've been taking care of roofs in Kirkwood, PA for more than 40 years. We can install a roof that can handle all of Kirkwood's cold and blustery days as well as its hot and sunny ones.
Our roofing company offers services in Kirkwood, PA, and the surrounding areas. To schedule an appointment, call us at 1-800-FOR-ROOF, or request an estimate online.
Roofing Services with Diversified Roofing
Our technicians are the best in the area. Not only do they know how to install a good roof, but they also care about your family and your individual needs. Your roof won't need the same care as every other roof in Kirkwood, so you need a company that will take your needs into account. We offer this kind of service every time you call, whether it's for repairs, replacements, or inspections.
Roof Replacement Services in Kirkwood
With our roof replacement services in Willow Street, you are always in good hands. You can rely on the recommendations from many of our past customers, and you can lean on our 100% Satisfaction Guarantee. We'll make sure you're happy with every service. We can install many different types of roofing systems including: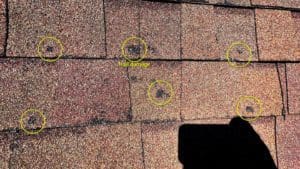 Roof Repair Services in Kirkwood
Every roof can get damaged by adverse weather or even just by time. Hail storm damage is common in Kirkwood and can cause everything from simple cosmetic damage to leaks in multiple areas of the roof. Wind can also cause missing or damaged shingles. If you have roof damage, it will need to be repaired quickly so that it doesn't lead to a rotting roof deck or mold in your home. We take the time with every roof repair to make sure that we don't miss any problems.
Roof Maintenance Services in Kirkwood
Algae growing on your roof tiles or leaves piling up in the valleys may not seem like a big problem. But moisture loves hiding out in these areas and during Kirkwood's humid summer months, it can cause your roof to mold or rot. With our roof maintenance services, you won't have to worry about the condition of your roof. You can have us check your roof and perform basic maintenance tasks every year to keep it pristine.
Roof Inspections in Kirkwood
Roof problems don't always make themselves known by causing a leak in your living room. Sometimes the problems can be hidden inside your attic or somewhere else that you can't see. At Diversified Roofing, we know what we're looking for when we come out for a roofing inspection. We will examine every part of your roof including attics, gutters, chimneys, vents, skylights, and flashing. Then you'll get a report of any repairs that we recommend.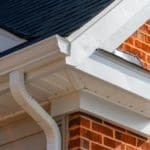 Gutter Services in Kirkwood
A gutter that is bent or leaking at the seams may not be able to effectively drain water away from your home. A good way to protect your siding and foundation from unwanted moisture is to make sure that your gutters stay in good condition. We can replace your gutters, repair broken gutters, install gutter guards, and more.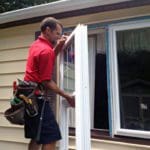 Window Installation Services in Kirkwood
Good windows can provide additional security, keep your energy bills lower, and even make your home quieter. With our window installation services in Kirkwood, we can put in any type of window you want including energy-efficient windows.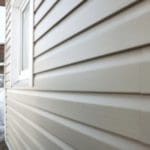 Siding Installation Services in Kirkwood
Getting new siding can make you feel like your whole house has had a makeover. Your house will look good from the outside, and it will also be more protected from the weather. Our specialty installers can also take care of your siding installation projects.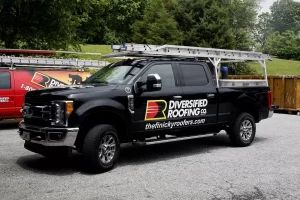 Protect Your Home With Roofing Services at Diversified Roofing
Your roof protects you from every type of weather in Kirkwood. Why not make sure it also has the best protection by finding a roofing contractor that cares as much about it as you do? At Diversified Roofing, we offer industry-leading guarantees and friendly services for every situation. 
To schedule roof repairs, replacements, maintenance, and more call us today or fill out our online form.